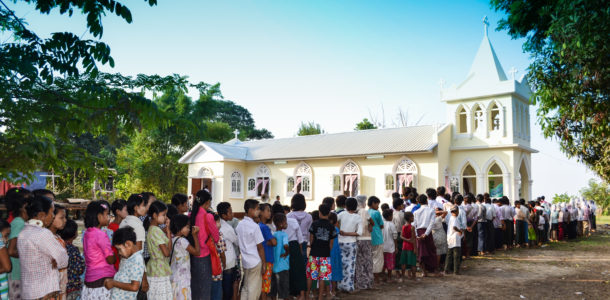 The vision of A Word from the Lord is to share Biblical teaching using the instruments of radio, print, computer, the Internet, and satellite technology so that people might hear and apply the WORD of GOD and discover the Gospel of Jesus the Messiah. In today's world of confusing and conflicting messages from the Church, a major goal of A Word from the Lord can be summarized from Nehemiah when: "They read from the Book of the Law of God, making it clear and giving meaning so that the people could understand what was being read" (Nehemiah 8:8,NIV).
Meet Foley Beach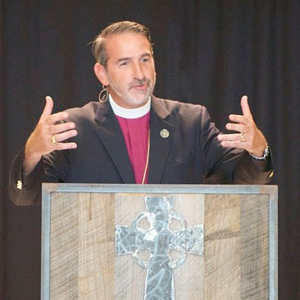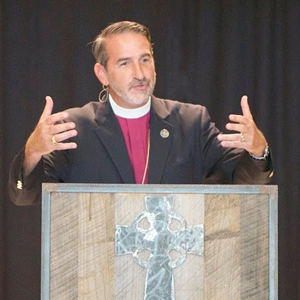 The Most Rev. Dr. Foley Beach is the Archbishop of the Anglican Church in North America (ACNA).
He served as the Rector and Pastor of Holy Cross Anglican Church in Loganville, Georgia from its founding in February 2004 until December, 2013. On October 9, 2010, he was consecrated as the first Bishop of the Anglican Diocese of the South (ADOTS) in Anglican Church of North America (ACNA).
Dr. Beach is a graduate of Gordon-Conwell Theological Seminary, the School of Theology at the University of the South, and Georgia State University. He has served in ministry with Young Life, the Episcopal Church, and the Anglican Church.
Dr. Beach has been married for more than 30 years, and he and his wife have two grown children and make their home in the Metro-Atlanta area.
Dr. Beach's passion is to share the Word of God in such a way as to help others discover the incredible living Jesus. Dr. Beach's A Word from the Lord radio ministry can be heard each week on radio stations throughout the United States and on the Internet. A Word from Lord's Weekly Broadcast is a 25-minute Biblical Teaching ministry, and A Word from the Lord's One-Minute Messages offer a daily challenge from the Scriptures.
Dr. Beach shares years of Biblical and theological study in addition to more than 35 years of ministry experience as he shepherds the ACNA and ADOTS. Reaching out through the church, the radio, weekly email messages, the Internet, and newspaper columns, in clear and concise ways, he brings out the principles of the Word of God so that listeners may apply them in their lives."
His personal favorite scripture is:
Trust in the LORD with all your heart, and do not lean on your own understanding. In all your ways acknowledge him, and he will make straight your paths. (Proverbs 3:5-6 ESV)